Cats!
Taglines: A finicky man takes things to extremes when fighting cats keep him awake
Currently enjoying a short circuit of international film festivals, this hilarious short features up and coming Malaysian standup comic, Keren Bala Devan. 
Packed with gags. this little dollop of slapstick will have you laughing all the way through. Enjoy!
Directed by: Paul Russell
Writing Credits:  Keren Bala Devan, Paul Russell, Shafina Sukiman.
Stars: Keren Bala Devan, Tony Kennedy, Anwaar Beg Moghal, Maying Sobey.
Release Date: 19 October 2018 (Chile) See more »
Filming Locations: Kuala Lumpur, Malaysia.
Production Co: Full Throttle Films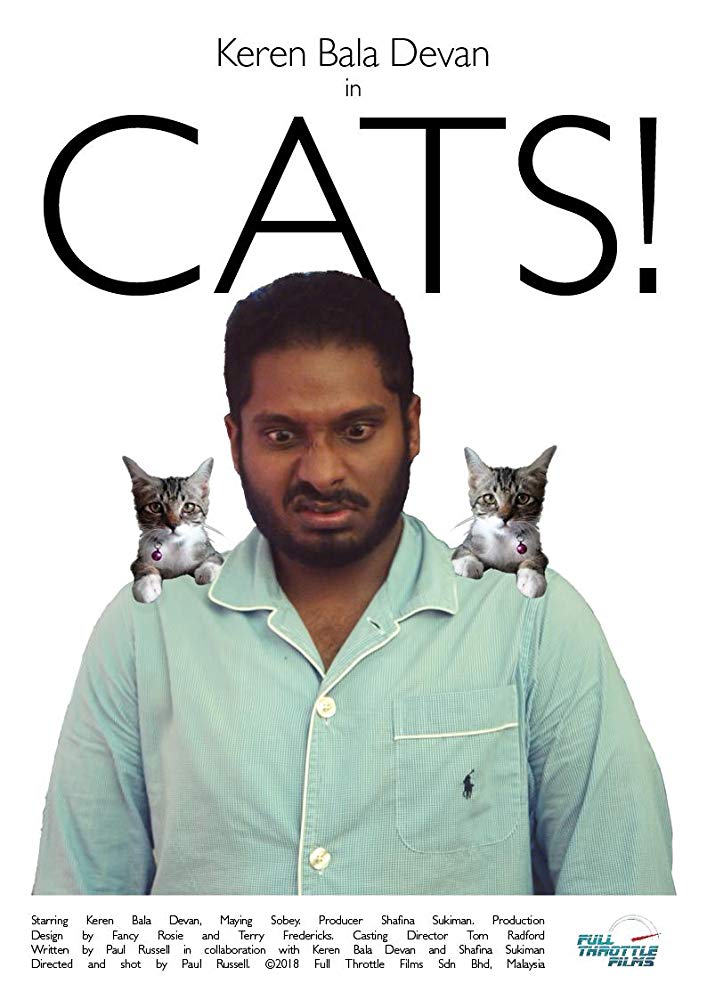 IMDB link:
https://www.imdb.com/title/tt9164720/?ref_=fn_al_tt_1