Black Mud
Categories: Narrative Feature
Language: English
Country: Canada
Runtime: 1:37:00
Genre: Action, Thriller, Adventure, Crime, Drama, Family, Philosophical
Black Mud is a coming of age story about two orphaned brothers who travel cross country to the Alberta oil sands in search of a new life. Along the way, they learn to depend on one another, but tensions grow as money gets tight. On the brink of giving up, Alex, the older brother, meets Flora, a young drifter, who insists on coming with them in exchange for a place to stay in Alberta.
Directed by: Adriano Trapani 
Cinematography by Robert Mentov
Film Editing by Howie Cheung
Casting By Nick Butler, 
Jonathan Oliveira
Sound Department Nikolai Efimov
S
ound editorby Luke Gellatly
S
ound mixer Camera and Electrical Department 
Jeff Kenneth Lee
...
gaffer 
Film cast:
Ashley Tredenick (Christina)
Jon Rhys (Alex)
Robert Nolan (Officer)
Christina Dixon (Social Worker)
Michael Chwastiak (Reggie)
Patrick Gilson (Joseph)
Ashley Dane Clark (Flora)
Here is a review of Black Mud... http://whatsnext.sg/black-mud-review/
Festivals:
TIFF
Vancouver
AFI Fest
Moscow
"Calgary"
Venice
"Chicago"
Montreal
I Filmmaker IFF
Kiev Film Fest
Follow Black Mud movie on Facebook: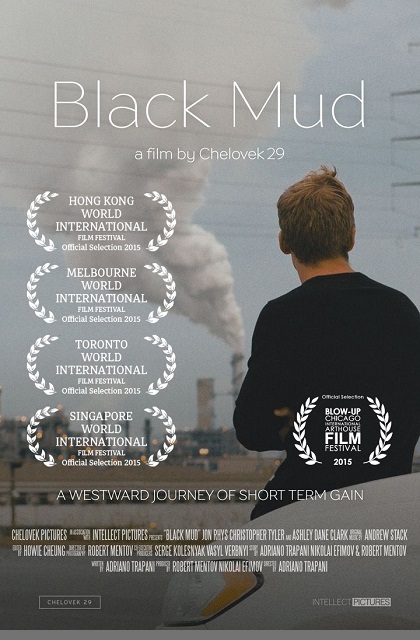 IMDB link:
https://www.imdb.com/title/tt4440482/?ref_=fn_al_tt_1
Link to the Licensor's film reviews:
http://whatsnext.sg/black-mud-review/
Facebook:
https://www.facebook.com/BlackMudMovie
Link to the World Film Presentation:
https://worldfilmpresentation.com/film/black-mud
Link to the World Film Fair:
https://worldfilmfair.com/film-market?q=node/2578