Agnus Dei
Categories: Feature 
Language: Albanian 
Country: Kosovo 
Runtime: 01:50:00
Production budget: USD 500 000
Agnus Dei
A young man Peter, who is around thirties, lives a desperate life with his mother Maria and her husband Stojan in one village of Serbia. Peter is born in Kosova from a forbidden love between his mother Maria and the young Albanian man, but for this he is not aware Is the period of time when the relations between Serbs and Albanians are inimical, exactly is the time of the beginning of war. Peter is forced by his mother and the others to go to the war. He intends to escape the war and goes to the West. He is mobilized forcefully in one paramilitary unit in Kosova's war. In one action prepared as a revenge, he kills his father Dini whom he never had the chance to meet. Being not able to bear the arbitrary crimes, Peter, deserts from the army. He takes Dini's daughter Maria and together they escape to the mountains. During their dangerous trip they are followed from both sides of enemies, Serbs and Albanians. Peter and Maria fell in love. They reach to come back in Peter's home in Serbia. As soon as they returnee home, Peter realizes that he had killed his biologic father and he had fall in love with his sister. Not being able to stand this spiritual condition he commits a suicide.
Director: 
Agim Sopi
AGIM SOPI, film-maker 
He is born on 23.07.1956, in Prishtina / Kosovo. He attended the University of Zagreb (Croatia). He has graduated on the Academy of Arts, the branch of directing the film. He is the professor of The Film Theory in Faculty of Arts - Prishtina University.
Information for the audience: 
Directors: Agim Sopi
Writers: Agim Sopi
Producers: Agim Sopi, Milazim Saihu
Key cast: Astrit Alihajdaraj, Dafina Berisha
F i l m o g r a p h y 
The documentary films: The waiting (1980), The midnight guards (1981), Beyond the death (1999).
The feature films: The man of earth (1984), Anathema (2006), Agnus Dei (2012)
The Tv-films: 
The Pelerine (1982),The flower of love (1988), 
The Tower (1990). The autumn of roses (2000).
Director's Statement
The film 'Agnus Dei' is putting upon the idea of myth repetition. The man as an fragile and hurtful human being, always is in a great loss. Even when he loves, when he's got power or when he is depressed. And even in that time when he wants to escape from the evil, or when he goes straight towards it. Freighting desperately to have the power, ill mannered in action, the man in the permanent behavior fights to dominate upon his mankind, selfish as ever even than when he builds his happiness upon the pain of the others. In reality the man always behaves in his vicious circle of repetition of destiny, the Oedipus in antiquity, or Peter in now days. 
Maria and Peter, mother and son, two faces of one medallion, two selfish creatures, who in continuity loves the same thing, even though one of them runs away from its destiny whereas the other goes straight towards his fate. Being conquered by love and hate, filled with a kind of demonic energy that goes beyond the reason and to resign oneself to one's passion that is politically motivated, ethnically or ideologically. In the different social-political phases during the period of transitory or during the war time, Maria and Peter remains unchangeable. Only the shape changes. The package of life. 'Agnus Dei' doesn't pretend to change anything. It only goes easily sliding, full with passion and lyrical through the wild and cruel shapes of life in the dictature of war. Being the witness of the destruction and loss. The disheveled individuality as an essential theory of life and destroyable family as on essential institution of civilization. In this manner, 'Agnus Dei' pretends to be transformed in one chronicle history of loss, upon the repetition of myth and the resurrection through the period of ages. 
So, 'Agnus Dei' doesn't attempt to change the imagination of what has happened. It pretends to tell the story of love and hate in two generations. Of all the sufferings and incapability, the willing for life even then when life appears impossible, of passion for loving and for being loved. For passion of hate and the wickedness till the annihilation. 'Agnus Dei' doesn't accuse, doesn't prejudice, doesn't incline, doesn't have the political attempt or neither philosophical pretending. In fact, it shows life in the permanent war, the life that has taken the dimensions of myth and which is incapable to get out of the labyrinth of providence /not divine/ but human.
Screenings / Awards: 
The Prestige Film Festival – Eureka, California /May 2013/
Eureka, California
May 22, 2013
Not yet premier
Gold Prestige Award - Feature Film
The international Film Awards Berlin /July 2013/
Berlin, Germany
July 11, 2013
Not yet premier
Honorable Mention Award
Cannes van d'Or – European Film Festival – London, /Sept. 2013/
London, UK
September 22, 2013
UK Premier
Best Feature Film
Ionian International Film Festival – Lefkas, / 2013/
Lefkas, Greece
September 18, 2013
Greece Premier
Best Feature Film
London Crystal Palace International Film Festival /2013/
London, UK
November 23, 2013
Not yet premier
Best in Festival
London Film Awards 2013 – London, UK /2013/
London, UK
December 22, 2013
Not yet premier
Best Foreign Film
California Film Awards 2013 – San Diego, USA /2013/
San Diego, USA
December 28, 2013
Not yet premier
Special Jury Prize
Winter Film Festival / Awards 2014
New York
February 28, 2014
New York Premiere
Best Foreign Language Film
Indie Film Fest 2014
La Jolla, California
March 12, 2014
Not yet
Award of Merit
World Film Festival - Awards 2014
Jakarta, Indonesia
June 15, 2014
Indonesia premiere
Best International Film
Dea International Film Festival 2014
Saranda, Albania
June 24, 2014
Special Jury Prize
Asia Pacific International Filmmaker Festival 2014
Jakarta, Indonesia
June 26, 2014
Best Feature Film
Salento International Film Festival 2014
Tricase, Italy
June 25, 2014
Italian premier
Best Feature Film
Colorado International Film Festival 2014
Colorado Springs
August 22, 2014
Best Editing
International Film Festival for Peace, Inspiration and Equality 2014
Jakarta, Indonesia
September 24, 2014
Overall Winner - Best Film, Best Feature Film, Award of Exelence
Baghdad International Film Festival 2014
Baghdad
October 19, 2014
Midle East Premiere
2nd Prize
Free Spirit Film Festival 2014
Mecleod Ganj
October 29, 2014
No.
Best Film
Filmmaker of the Year 2014
Jakarta, Indonesia
November 26, 2014
Best Film
Accolade Global Film Competition
La Jolla, California
December 8, 2014
Award of Exellence
Mexico International Film Festival
Rosarito, Mexico
May 1, 2013
Mexico Premiere
Best Drama
Back in the Box Competition Film Festival
Los Angeles
December 20, 2014
Not yet.
Best Feature Length Film
International Indipedent Film Awards
Encino, California
January 3, 2015
Not yet.
Gold Award - Feature Film
Mostra Internacional de Cinema da Amazônia
Manaus, Brasil
February 14, 2015
Best Editing
Flathead Lake International Cinemafest
Polson Montana, USA
January 24, 2015
Best Picture - Feature / Special Mention
San Francisco Film Award
San Francisco, USA
February 26, 2015
Award of Exellence / Feature Film
Canada International Film Festival
Vancouver, Canada
April 11, 2015
Award of Excellence
Los Angeles Independent Film Festival / Awards
Los Angeles
March 14, 2015
Best Ensamble Cast
International Euro Film Festival
Marbella, Spain
April 17, 2015
Best Drama Film
Amsterdam Film Festival
Amsterdam, NL
April 30, 2015
Van Gogh Cinematic Vision Award
Cannes Underground Film Festival
Cannes, France
April 21, 2015
Best Feature Film Director
Bare Bone International Film Festival
Muskogee, OK
April 12, 2015
Best Feature Film Director
L.A. Neo Noir Film Festival
Los Angeles
July 15, 2015
Honotable Mention
Montreal Cine Fest
Montreal, Canada
July 15, 2015
Best Cinematographv, Best Director, Best Feature Film
Follow Your Dreams Film Festival
USA
July 30, 2015
Best International Feature Film
North Carolina Film Festival / Awards
Raleigh, NC
August 7, 2015
Founder's Award
MAC Film Festival
Manaus, Brasil
August 8, 2015
Best Feature Screenplay
Information for theatres: 
student project: No
completion date: 2013-01-18
shooting format: 35 mm
aspect ratio: 1,85
film color: Color
first-time filmmaker: No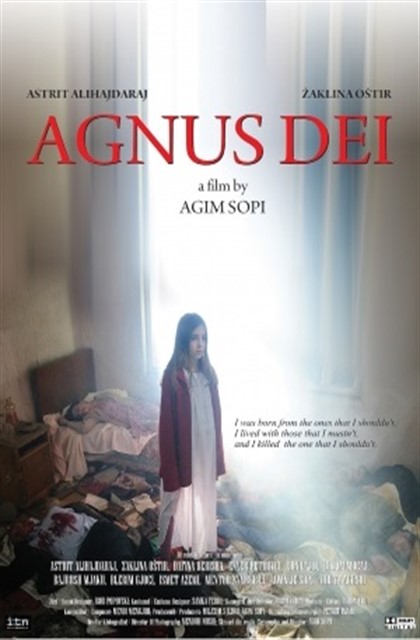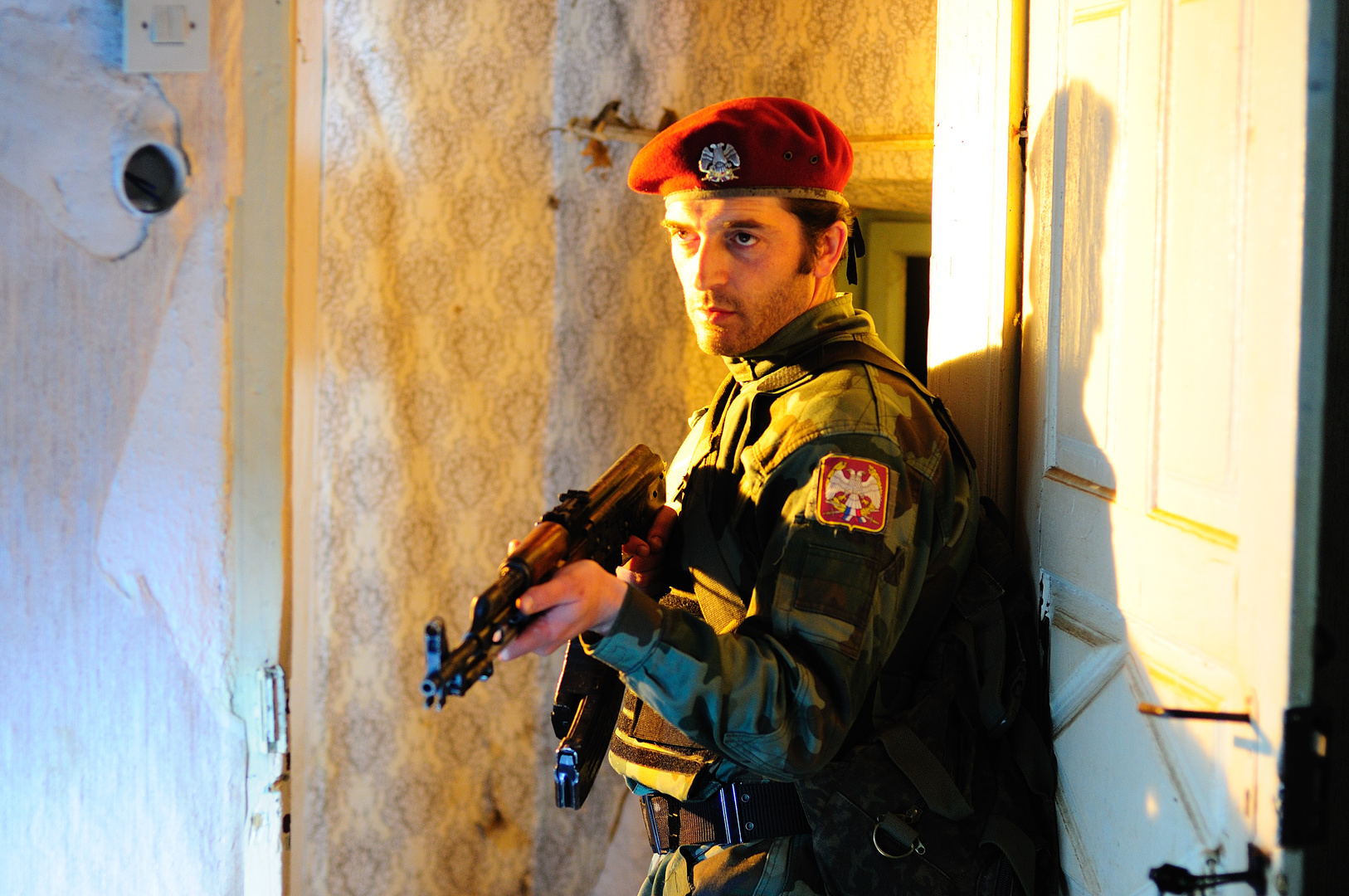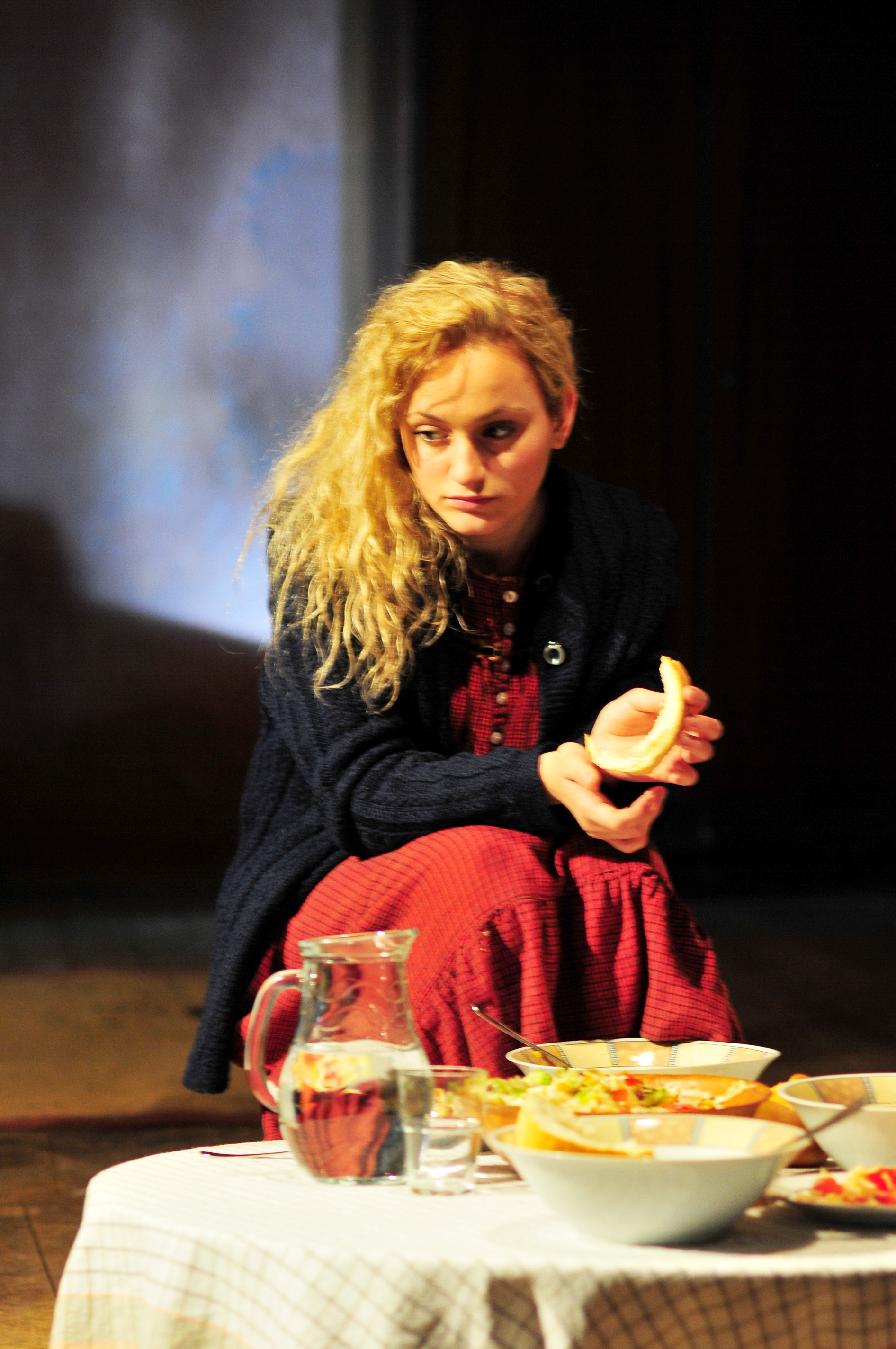 IMDB link:
https://www.imdb.com/title/tt2233951/?ref_=fn_al_nm_1a
Link to the World Film Presentation:
https://worldfilmpresentation.com/film/agnus-dei